August 2020
Grande parcelle., sanitaire très propre, accueil agréable
16 August 2020 ·
Relaxed atmosphere, good facilities, warm welcome and local info available. Great location, lovely space, perfect for bike rides to explore local towns. Peaceful, pitch perfect.
14 July 2019
Great quiet camping facilities & wonderful hosts. Toilet facilities are always clean.
Gite great if you don't want to camp. 4th time back for us & hope to return. Wonderful place
August 2017
We went back again this year, 4th summer at Camping Le Fief Angibaud and as every other year we loved it. Our children who are 8 and 6 love it here and have made some good friends that they keep in touch with. It's a peaceful location with beaches and lots to do nearby and we believe we have found a little gem. We have been making memories and having the best time and have already booked again for next year 2018!
August 2016
A fantastic holiday with great weather and lovely peaceful evenings sitting out watching the night sky. Kids have enjoyed it very much and we are looking forward to coming back next summer
August 2015
This was our second holiday at Le Fief and again it was amazing. The perfect location for all the beaches.
www.facebook.com
We stayed here for a week in August last year and while the site was busy, due to the spacious pitch we had and the overall size of the site we never felt crowded or packed-in like other sites we have stayed at in France.
Washroom facilities are maintained to a high standard and cleaned thoroughly a couple of times a day. There was always plenty of hot water. The washing machine has a quick programme, which is handy when you just want to freshen clothes and not spend a couple of hours hanging around waiting for it to finish. There are clothes airers provided, which stops people setting up improvised washing lines off trees and bushes. The surrounding area, is ideal for cycling as very flat and most days we cycled to nearby towns/villages including Ile de Noirmoutier. If you like shellfish then there are some excellent restaurants nearby, our favourite was Le Mord'eau at Port Du Bec, less than 30 mins cycle from the campsite. A speciality is the mussels covered in pine needles cooked on an outdoor oven. I can also recommend the Perle de Pain, Boulangerie in Bouin for amazing pastries/cakes, but cycle there to help burn off the calories. We will definitely be visiting this site again in the future as one of the best we have stayed at in France.
www.ukcampsite.co.uk
June 2017
Do you want a warm welcome in the Vendee then this is the camp site to use. Big sized pitches and on flat ground, clean sanitation and site kept neat and tidy by a hard working couple. In the country side but only a short drive to the sea and great sandy beach. So come on those who want peace an quiet for your French Holiday go to the Vendee and use this nice little site. Caravans. Motorhomes and tents welcome.
August 2012
stayed at this site for 2 weeks during August over the last two years. This was first trip to France. This is a really great site, large pitches, good showers and toilets. always very keen and plenty of hot water. Andrew and Jeanette could not be more helpful. Free wifi, could order fresh bread and croissants each day to be delivered to site. Kids had a great time with lots of space and quiet. great places to visit locally with good beaches. Would go again about we are looking to go further south.
July 2012
We camped for a week at the site. The pitch was enormous and we felt very private. We had a warm welcome from the owners Janette and Andrew, who could not have been. Friendlier or more helpful. The toilet facilities were good as was the washing up area. We had everything we needed for a great holiday in luding a fridge which we hired for a small charge! The site is incredibly quiet and peaceful and we left well rested. I would recommend this site to anyone.
www.zoover.co.uk
An amazing site with the most enormous pitches I've come across. Very lovely campsite with friendly and helpful owners. Facilities showers etc are clean, well maintained and never had to queue except once for washing dishes.
The best thing was the size of the pitch! We had a large tent and still plenty of room at sides back and front.
We found a lovely beach on the Ile de Noirmoutier and travelled there each day. A bit of journey which could take up to an hour with traffic and speed restrictions but well worth it once there.
Thoroughly enjoyed this site, it was also very quiet and peaceful. Definitely recommend and would hope to visit again.
www.ukcampsite.co.uk
VOOR NEDERLANDSE BEOORDELINGEN
September 2019
Lovely Relaxing Campsite
We stayed for 4 nights at the beginning of September and had a lovely, relaxing stay. The campsite is very well maintained by Andrew and Janette, with electricity and mains water easily accessible to the pitches. The pitches themselves are very large, and there is plenty of space to spread out and relax. Good shower and toilet facilities, with plenty of hot water!
Thank you to Andrew for providing with some tape to fix a broken tent pole as well!
Perfect location to explore the surrounding areas, and a visit to Noirmoutier is definitely recommended!
August 2019
Beautiful clean and spacious campsite
I stayed at Le Fief Angibaud for 4 weeks in August 2019. The site is superbly maintained by Jeanette and Andrew and the facilities are spotlessly clean. In fact I think these must be the cleanest showers and toilets in the whole of France! The pitch sizes are very generous mainly flat grass pitches. Some are enclosed, but most are open and in lots of space. Water and electricity points are close to each pitch
The owners, Jeanette and Andrew are very helpful, finding us a jubilee clip on day 1 to mend our water pump. Booking was easy on -line, with a prompt response.
This site is excellent for visiting the Vendée region, with exceptional beaches only 20 minutes away. La plage de le begere and many others between Notre Dame de Monts and Fromentine are dog friendly and go on for miles. They are also very quiet and uncrowded, even in August. The more lively resort of Saint Jean de Monts is only 30minutes away.
I would thoroughly recommend this beautiful campsite, I will be coming again next year I hope
August 2019
Great campsite in fantastic location
We moved to this campsite after spending one night in another campsite we'd already booked (not to our liking!). Jeanette and Andrew were able to accommodate us last minute for your nights and we're so glad they did. The site is lovely and well kept and the area itself is beautiful. There is a small swing set for kids and plenty of space for them to run about. Our two year old loved it there and quickly made friends with some other lovely children. At night time the campsite is completely silent and we got some pretty good sleep there!! There is plenty to do in the area and the Vendée region is stunning. Noirmoutier is definitely worth a visit! We hired bikes there and spent the day riding about and visiting harbours and beaches. The wildlife is great there too and you'll see plenty of wading birds like storks and egrets. We stumbled on this place (and the area) by accident and we're so glad we did. I'm sure we'll be back again!
August 2018
Very relaxing stay
Booked in with a touring caravan initially for 4 nights and ended up staying 4 weeks. Says it all.
The facilities are all good, large pitches, friendly owners, a very relaxing stay.
The surrounding area is similar to the Somerset levels/Norfolk. Beaches are a twenty minute drive.
Tripadvisor
August 2019
We booked in advance having carried out some research on the area. We were looking for site to break the journey from the south, had dismissed the larger sites to be found on the coast and were happy with the quieter rural location.Our pitch was enormous with its own water supply, the shower and toilet block was spotless, plenty of hot water.Great location for cycling on a network of paths and quite roads, beaches close by.OK, so no swimming pool or dedicated play area for children but there is stacks of room for them to play in safety with a minimum of supervision.The owners were most helpful and welcoming.Would definitely stay here again
June 2018
Two weeks here in weather that was a bit too hot for us, but we had a massive all service pitch which provided some shade whatever time of day.
Owners very helpful and can't do enough for you, including the couple who turned up to work there for a couple of months. Quite a few Dutch staying there
and that says something for the site as their standards are very high if you've ever stayed on sites in the Netherlands, you'll know what I mean.
We visited a couple of places and markets, but in the heat, it was nice just to chill out on the campsite. Don't be put off by it being 1 star,
we met people who have been going there every year for the last 30 years. If ever towing becomes too much of an effort for me, it's good to know that I can
store my caravan at a place like this for a reasonable price and just arrive to find it waiting for me on site.
There's no meals provided and no bar, which I find to be a good thing, but there's a communal barbeque where people seemed to congregate and have a good time
I'll avoid colourful language and just say that on the 'happy campers' type sites, you inevitably encounter people you would prefer to avoid,
and I'm glad to say there were none of those types on this site. Fully recommended and we will be back.
June 2018
Quiet, English owned site, Andrew was very helpful to us when we had a problem with our motorhome.
Unfortunately the day we arrived and the day after were taken up sorting out our motorhome as we'd been hit by a van on the way. Andrew helped us to find a garage which could fix our problem, can't thank him enough for his local knowledge and going to the trouble to help us.
Very clean showers, toilets etc, everything you need – hooks, somewhere to hang your shower jel and a seat to put your stuff on. We didn't use the WiFi much as it was just in a hotspot by the toilet block. About a mile away is a local baker and there is a restaurant close to that, we didn't try either as the weather was very hot and we chose to bbq. Some large supermarkets are not too far away, we would come for longer next time and hire a car to check out the beaches. Definitely want to come back.
Everyone was so friendly and helpful to us, made us welcome, mainly Brits when we were there.
August 2017
This was the first time we have camped abroad and we loved it. This campsite was recommended to us and it did not fail to deliver. Good clean facilities, plenty of space for the children to play and beaches only 20 minute drive. The owners were very welcoming and friendly. We will definitely be returning. Thank you for a lovely holiday.
www.ukcampsite.co.uk

We stayed here for 2 weeks in July, the owners were lovely and really helpful.It was a lovely quiet camp site with clean facilities. The library was great – especially when our 4yr old found a selection of books he didn't have. Showers are clean and use of the communal fridge and freezer was great especially when it got hot. Although we were told there are small fridges to rent from Andrew. There's a family shower as well as single ones to use. We were slightly out of season, but didn't have to wait to use anything. When it got hot (40 deg) there was a lovely breeze to cool the tent in the early eve.
It's a good base for exploring the surrounding area, we would definitely go back.
July 2014
Although the site is quite rural, it's easily found if you follow the owners instructions on their website. Plenty of space to manoeuvre larger units, you're definitely not rubbing elbows with your neighbours. Beautiful Gite on-site if your unit is overcrowded. Nearby attraction are easily found, I suspect though busy crowded places in peak season, but back on the campsite you're well away from it. The owners are keen to communicate with campers, and good advice was given of when and where to go. The evening chorus of mating frogs, crickets, and cuckoo's reminds you that you are in the countryside. Very nice site!
May 2014
This could be our perfect French campsite! We stayed here for 2 weeks and had a brilliant time. The (English) owners are friendly and helpful and everything else just falls into place from there. The location is quiet and rural and yet also not far from local towns and beautiful beaches. The whole site is very well cared for, the pitches are massive (twice the size of most campsites), most pitches have electric hook ups and there are plenty of water taps. There is lots of open space for kids to play in although no play area as such. The amenities barn houses toilets, showers, and sinks for washing up, personal washing and clothes washing. Also heaps of local information, a table tennis table and free wifi, plus I think a washing machine and fridge freezer although we didn't use these. Despite the site being full while we were there everything was kept very clean and there was always enough hot water. We recommend taking advantage of the ordering service for the Boulangerie – just leave your requests for the next morning with the owners. We found so much to do in this area that we couldn't fit it all in in a fortnight and are seriously considering coming back for another 2 weeks next summer.
August 2013
www.ukcampsite.co.uk
August 2016.
We stayed at this campsite on our 'mini' tour of France- we liked it so much we stayed a couple of more nights before making our way up to Brittany. The owners are lovely, friendly and welcoming and were at the end of the phone when we got lost trying to find the site! The pitches are huge and you feel like you have your own little piece of this lovely campsite. The showers and toilets were always clean and tidy and we never had to wait to use a shower. It is very peaceful but only a short drive away from the coast and its lovely scenery. If you want a busy campsite with pool, entertainment etc this is not for you, but it want a quiet, peaceful friendly site were you can relax this is definitely the one to visit. We will definitely be visiting again and it is in our favourites campsite book! 10 out of 10.
June 2015
I'm surprised that more people haven't reviewed this site, hopefully this plugs the gap :o). This was the 3rd site visited as part of our 3 week holiday in France and it was delightful, lovely and quiet without all the hustle of the larger commercial sites. Janette and Andrew greeted us on arrival and were very welcoming. The site is easy to find and the directions provided are spot on. The pitches are really big and we were spoilt for choice in terms of options to pitch the 2 caravans in our group. The showers and loos are spotless with a good supply of hot water. Washing machine available for e5, free wifi is a nice touch, the area is lovely for walking and cycling on the coastal path, Noirmoutier is easily reachable by car and by bike if you fancy a longer ride, we did both and really enjoyed the experience (great cycle paths) the village of St Gervais has a lovely bakery and fantastic butchery/deli – we all loved it and hope to return.
www.ukcampsite.co.uk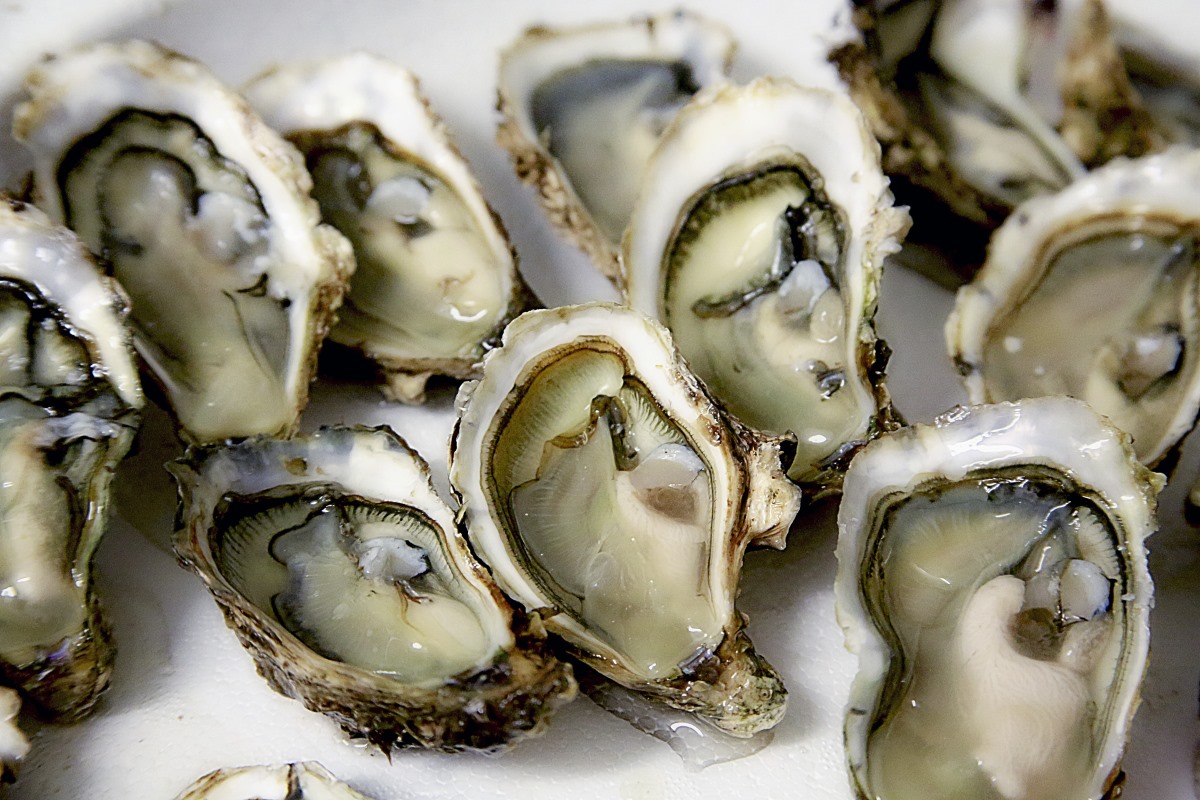 We holidayed in France for the first time, travelled alone but met up with friends who had brought their caravan to this site. We had booked the gite for 2 weeks, and although is advertised as sleeps 2, the owner was happy for us to bring along our 2 children, and the gite happily accommodated the whole family. The gite itself has been renovated to a very high standard, french in style with all the mod cons. The owners live on site and are very approachable & couldn't do enough for you, all making for a very pleasant holiday. I would definitely recommend the gite, and the area, which although situated in land, was very easy to travel to the numerous beautiful beaches that are dotted around. The site itself is very quiet and peaceful. All in all a wonderful first time holiday in France was had and I would definitely return.
August 2014
We recently spent a week at the gite on this campsite which is surrounded by peaceful countryside yet is within easy reach of beautiful beaches as well as the lovely island of Noirmoutier. The gite is immaculate, beautifully presented and very well equipped with everything you need. The owners are very friendly, and kindly leave a welcome pack upon arrival which was very much appreciated. We were delighted we had chosen this gite for our holiday and enjoyed our stay. A perfect choice for couples wanting a quiet and peaceful break!
June 2014
Gite
We stayed for one week in this lovely gite at Camping le Fief Angibaud. There was nothing we were short of, every little detail has been considered, even down to a welcome basket of wine, biscuits and cheese. The owners, Janette and Andrew gave us a warm welcome and helpful advice. The cottage is well situated for a great holiday even in January. It is close to beaches, markets, main towns and country lanes. The gite has all the modern amenities you need and we will certainly make a return visit.
January 2015
Description was as we found the property. beautifully decorated (only one year old) with everything we could need. Hosts were very friendly and helpful when required. We the know this area but have previously visited with a camper so this was very luxurious! Would recommend this gite to anybody.
September 2014
Gite